With students returning to DC I am reminded once again of the unique opportunity that college life provides for evangelism.
College is perhaps one of the most unique opportunities for evangelism that you will have in your life. There will not be another time where you will likely be living, working, relaxing, exercising, eating, thinking and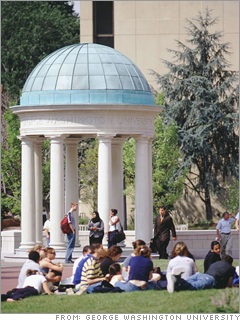 socializing with one group of people. This means that there will never be another group of Non-Christians who will be able to observe your life at such close quarters, and with whom you will have such incredible opportunities for multiple conversations about the gospel.What's more, there is never a time when people are so self-consciously forming opinions about the world and their place in it as when they are students. What an incredible God-given opportunity!
In the coming days & weeks I intend to post several thoughts on the particular opportunities and challenges to evangelism on campus.